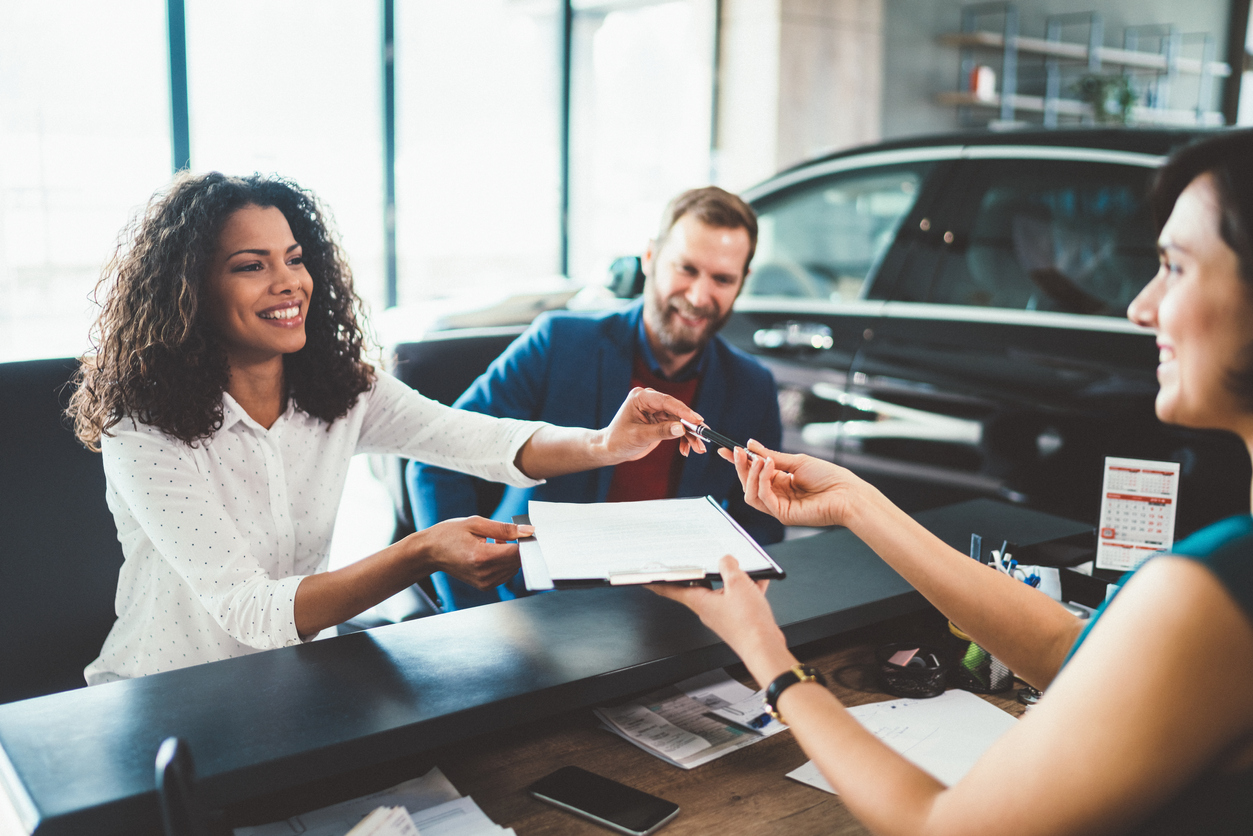 Welcome to Our Finance Department
Once you've found your ultimate new or used vehicle from among the fantastic selection at Wilson County Chevrolet Buick GMC, you want to get the keys in your hand and hit the road. But first things first: You'll need to take care of the financing process with our on-site finance team. Lucky for you, though, we've made it simple, streamlined, and quick to get approved for an attractive auto loan that will have you on the road in your new ride before you know it!
Our finance experts are ready and waiting to help you sail through the finance process effortlessly - with none of the stress you might associate with getting loan approval. We are experienced at working with all types of credit and will work with you to build a customized finance plan with low interest and manageable monthly payments that will work seamlessly with your budget.
So, if the only thing holding you back from shopping for the new or used car you need is concern about financing - there's no need to wait any longer! The team at Wilson County Chevrolet Buick GMC is standing by to assist you with all of your financing needs.
Auto Loan Approval Near Lebanon, TN
Did you know that you can get a big head start on the financing process from the comfort of your own home? It' true! We've put many handy tools and helpful resources at your fingertips on our website so you can get started right away and cut down on the time spent in the finance office.
Start in our virtual finance center, where you can find out how much your trade is worth. This will give you a good idea of how much you'll need to borrow in order to comfortably afford your number one pick.
When you're ready to take the plunge, fill out and submit the secure and confidential finance application online. Then, when you're ready to visit our dealership and claim your new or used vehicle, we'll have all the information we need on hand and ready to go - saving you more of your valuable time and ensuring a smooth and stress-free dealership experience.
Stress-Free Car Financing Near Lebanon, TN
Our team of finance experts is always just a phone call or an email away, ready to answer your questions and help get you up to speed with every aspect of your financing plan. And when you know how simple it can be to get the loan you need to purchase your dream car, you'll be free to shop confidently at Wilson County Chevrolet Buick GMC. We can't wait to help match you up with your ultimate new ride!