GMC Sierra 1500 Buy Lease Offers in Lebanon, TN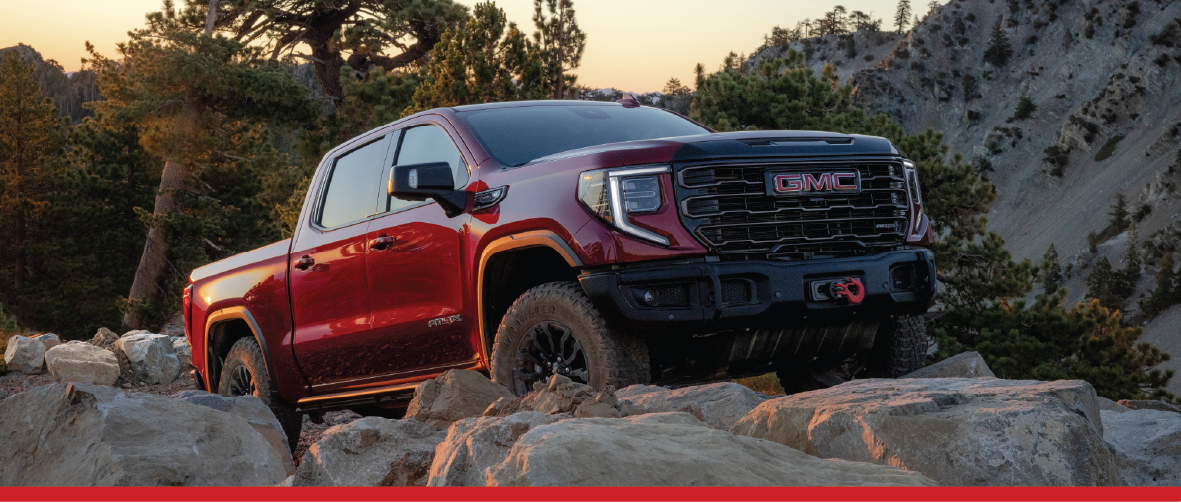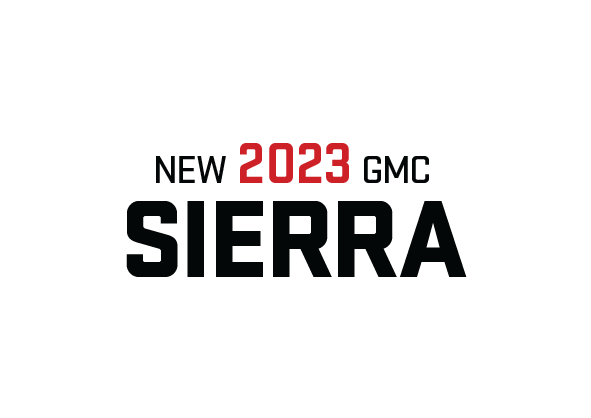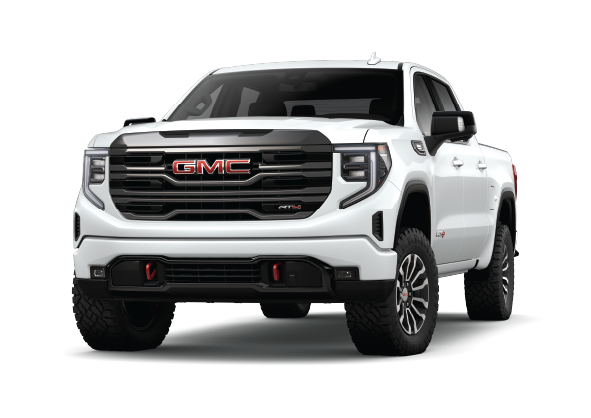 ©2022 Strong Automotive Merchandising. All Rights Reserved.
Discover the GMC Sierra in Lebanon, TN
When you're searching for a new vehicle, you already have to consider the make, year model, and price when you're shopping. But folks shopping for a pickup truck have a whole other set of criteria to think about, including the cab configuration, the towing and hauling capacities, and the ever-important powertrain. If you're searching for a full-size pickup that delivers in every performance category while offering a premium interior, the GMC Sierra should be at the top of your list.
The Sierra offers a reassuringly sturdy frame and a hearty powertrain that allows this full-size pickup to tow and haul thousands of pounds and even power through off-road adventures. Though it's a beastly full-size pickup, the GMC Sierra 1500 offers an easy, smooth driving performance that feels just at home on the city streets as it does on the trails.
When you need a workhorse pickup that can help out on the job and transport you to a relaxing weekend getaway, the GMC Sierra 1500 is just what you need. Go ahead and check out our current inventory at Wilson County Chevrolet Buick GMC. You can start your search on our website to see all of our available GMC Sierra models, then visit us at our dealership to explore your favorites in person and set up a test drive.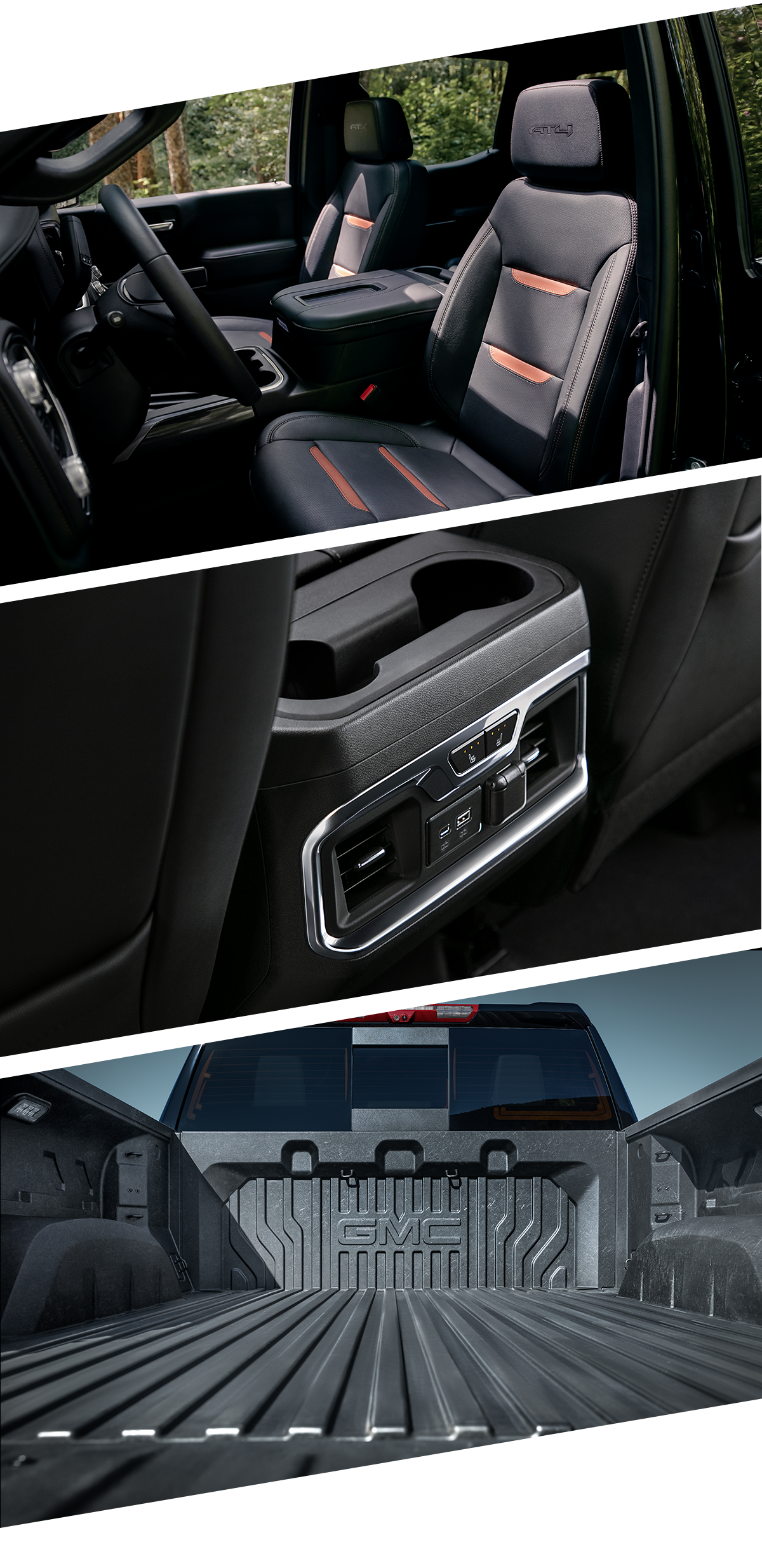 What's New in the 2022 GMC Sierra 1500?
The 2022 GMC Sierra 1500 features a new look and next-level technologies that combine remarkable power and capabilities, which can be utilized throughout a variety of locations, including worksites, trails, and city streets.
The Sierra 1500's cabin centers around a 13.4-inch infotainment touchscreen and an available 12.3-inch digital gauge cluster. Additional technology features include a Head-Up Display, MultiPro Tailgate, Super Cruise, Transparent Trailer, Android Auto and Apple CarPlay®, among many others.
The Sierra 1500 arrives with four available powertrains: a 2.7-liter inline-four turbocharged engine that produces 310 horsepower, a 5.3-liter V8 engine that produces 355 horsepower, a 6.2-liter V8 engine that pumps out 420 horsepower, and a 3.0-liter inline-six turbocharged diesel engine that generates 277 horsepower. The 2.7-liter inline-four turbocharged engine comes with an eight-speed automatic; all other engines come with a 10-speed automatic.
A Brief History of the GMC Sierra
The origins of the GMC Sierra can be traced back to 1962 when General Motors debuted a pickup truck with two body styles they called Fenderside and Wideside. Then, in 1967, GM updated these trucks with a modern style as the decade was drawing to a close. This is when the transition into what is now the GMC Sierra gained traction.
Later, in 1999, the GMC Sierra was introduced as a replacement for older models. These first Sierras came in Regular Cab and Extended cab variations, with a spacious Crew Cab following 2005. GMC redesigned the Sierra completely for the 2019 model year, starting a whole new generation of this competent truck. The Sierra offers everything modern drivers could hope for with exciting technology, a brawny power, and highly-competitive capabilities at the jobsite, on the highway, and on the trails.
As the years have passed, the GMC Sierra has shown itself to be a fierce competitor that's ready for any adventure.
Why Buy From Wilson County Chevrolet Buick GMC?
Whether your full-size pickup needs to be able to haul a heavy trailer, carry a hefty payload at the jobsite, or even transport furniture, the GMC Sierra 1500 is up for any task you have. We invite you to get to know the GMC Sierra for yourself and browse our currently Sierra 1500 inventory at Wilson County Chevrolet Buick GMC. Check out our inventory online, then head in to see us for a test drive through Lebanon, TN.