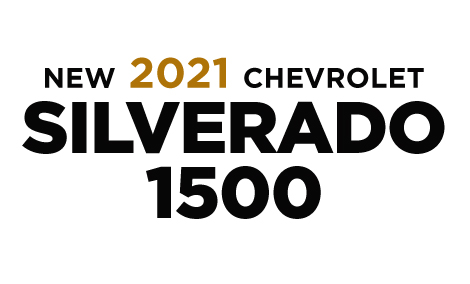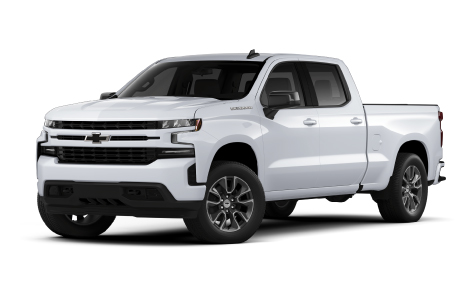 Chevrolet Silverado 1500 Deals in Lebanon, TN
When you head to work to tackle a tough job, you need a truck that's up for the challenge. Chevrolet understands the demands that modern trucks must face, and the Silverado 1500 is ready to deliver with powerful engineering and lasting reliability. Whether you need to hit the road with a trailer in tow or haul a weighty payload across a jobsite, you can count on the Silverado to handle the tasks with renowned Chevy performance.
If you would like to see what the Silverado is capable of, come check it out here at Wilson County Chevrolet Buick GMC. Whenever you drop by our dealership, our Chevy professionals will speak with you about all that this truck can do for you, and we'll work with your needs and preferences to help you find the right model for all that you want to accomplish. While you're on the lot, you can also get behind the wheel for a test drive.
What's New in the 2021 Chevrolet Silverado 1500?
Though the Silverado 1500 received a total redesign in 2019, Chevrolet hasn't let that be an excuse to simply hang on their laurels. In fact, the manufacturer has brought even more updates for the 2021 model year. Chevy provides four engine options that each offer power, starting with a 285-horsepower V6 that comes standard with a six-speed automatic transmission. There's a turbocharged 4-cylinder option that comes with an eight-speed automatic. The V8 engine comes with a 10-speed automatic transmission. You also have the option to select the potent turbodiesel. This choice generates 277 horsepower and 460 lb-ft of torque. When fully equipped for the job, the 2021 Silverado 1500 can pull an awe-inspiring 13,300 pounds and haul as much as 2,280 pounds. It also handles with ease on smooth roads or uneven ground.
Upgrades shoppers can see in the 2021 Silverado model are in trailer-towing technology and the infotainment system. Another exciting feature to see this year is the Multi-Flex which is the configurable tailgate that opens in varied ways.  Through the trim range, you can load the system with tech apps and features to your personal taste and driving needs. You can also drive with peace of mind knowing the Silverado 1500 is loaded with top-notch safety features that include rear cross-traffic alert and blind-spot monitoring.
History of the Chevrolet Silverado 1500
Chevrolet's long lineage of hardworking pickup trucks began with the arrival of the One-Ton in 1918, and a variety of other models followed over the ensuing decades. All these innovations lead up the debut of the C/K series in 1967, and the sturdy new model found an audience among American drivers thanks to its durability and power. The Silverado debuted in 1975 as a trim level for the C/K, and would remain a popular Chevy truck variation until 1999, when it was released as a stand-alone vehicle. This decision coincided with Chevrolet's complete reconfiguration of their truck lineup, and the original Silverado 1500 was built on the GMT800 platform. The pickup was released with a new Vortec V8 engine for unprecedented muscle, and the Silverado became one of the most recognizable trucks on the road and job sites across the country.
Find Your Silverado 1500 at Wilson County Chevrolet Buick GMC
Whenever it's time to hit the road in your own Silverado, come to our dealership to find the perfect model for your situation. We're confident that we'll have all that you need within our inventory, so take a look at our selection online to see what's here and waiting for you on the lot. We'll also help you find the truck you're hunting for at a price that you can feel great about, so remember to check out our latest deals to see how much you can save!